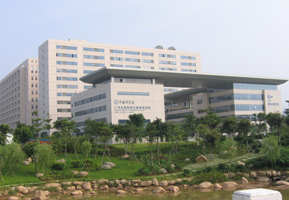 Located in Guangzhou Science Park of Hi-Tech Industrial Development Zone, HiTech Photoelectricity Biotech Co.,Ltd. is a high technology enterprise, specialized in researching, manufacturing, marketing of life science and medical equipment.
HiTech's philosophy is based on technology, innovation and service indefinitely. We have established extensive collaborative relationships with domestic and foreighn research institutes, by absorbing advanced manufacturing technologies and management experiences, HiTech staff developed dozens of products to fill in the blanks of equipments and provided more reliable and convenient research tools for the research and production personnel.

Our company has passed the ISO9001: 2000 Quality Management System certification and achieved the certificate for manufacturing Class II Medical Instruments.


We believe our value stems from the reliable and effective services we routinely deliver. With prestigious educational background and professional working experience,our team develop and make best use of their collective talents in pleasant working enviroment. We all have one desire: using our talents to create world-class products.